At ACE EdVenture, Innovation is at the heart of our Education Approach. We believe we have to keep improving and update our teaching methods so the new generation is relevant in future industries. This is to create the most engaging classroom experience to maximise learning and integration. Such innovations are the key to unlocking brilliant grades too. In Year 2020, 1 in 5 of our students scored straight As in IGCSE. 
Our spirit of innovation has also been recognised by industry leaders both local and global. We want to be the best and continue being the best – to assure that we keep the marque of World-Class Education for parents who trust us with their children.
Here are some of the notable Achievements and Awards: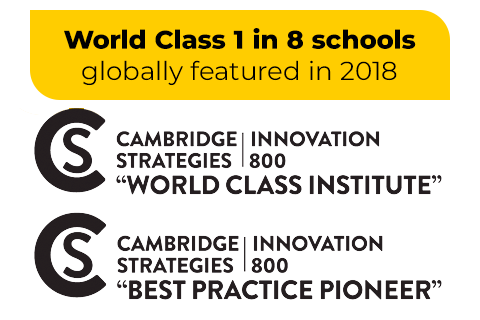 Cambridge University Student Union
For the last 6 Years, our Schools and our teaching methods have been recognised by one of the most prestigious education institutions – The Cambridge University Student Union. The Cambridge Innovation 800 is an annual publication by the Cambridge University Student Union (CUSU) that showcases global leaders and institutions that are making a significant difference in the field of education in line with Cambridge's ideology.
From our innovative teaching methods, to highly engaging teaching style, we are proud to be recognised and be the Guide of Excellence for the Education Industry. Here are notable recognitions over the last 6 years: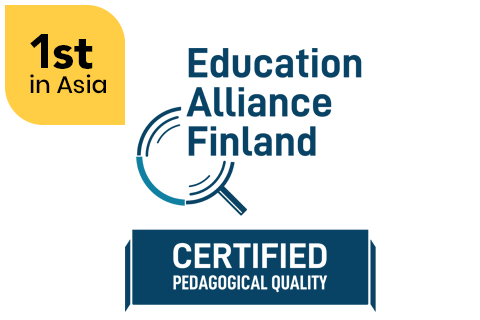 World-Class Education is also honed by World-Class Teachers. From the very beginning, we prioritised Teacher Training to ensure that the Best Education Experience happens Consistently for Every Student.
We are so proud to announce that our Homegrown Teacher Training Program has been certified by the Education Alliance Finland (EAF), previously known as Kokoa, with a score of 96%. EAF certifies learning solutions, and evaluates educational products based on global quality standards. It is an honour to have recognition from Finland, a nation that has one of the best education systems in the world.
Our teacher training program is the culmination of 35 years of innovative and unexpected teaching methods from our founders. They've always been fantastic at getting students to do things they hate doing, to the point where they have fun and fall in love with those same things instead. We make sure that our teachers learn these same skills so they are fully equipped to handle students, the ACE way.

To ensure our children are Future Ready, we created Malaysia's First Entrepreneurial school, Dwi Emas International school. But we knew as teachers, we needed to model the qualities great entrepreneurs are made of, and provide an Environment and Ecosystem where they could dream up and test their business ideas, be mentored by actual entrepreneurs and acquire the skill to make money ethically. 
That is why we chose to put ourselves through the furiously challenging Endeavor selection process. In 2017, the ACE EdVenture Group was inducted into Endeavor, an elite global group of entrepreneurs. 
At the end of the stringent process, we were one out of only 31 education companies Endeavor has ever selected. We look forward to their guidance and mentorship not only for our school business and also our students' businesses.
is one out of 31 education companies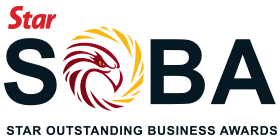 SOBA, is known for its credibility in honouring the best businesses in Malaysia. They are well-known for their stringent independent judging, going the extra mile to work with an External Audit party to select the rightful winners in each category. In Year 2017, we were awarded and recognised in two categories: Best Employer Award and Female Entrepreneur of the Year.
To create the Best Education Experience for our students, we knew we had to create an environment our teachers and non-academic team would be happy and proud to work in. We are proud to be recognised by The Star Outstanding Business Awards which we were selected for the Best Employer Award (Platinum Award).
As such, the leadership of the schools are also recognised. Our Founder, Teacher Anne Tham was also awarded the prestigious Female Entrepreneur of the Year Award (Grand Winner Award)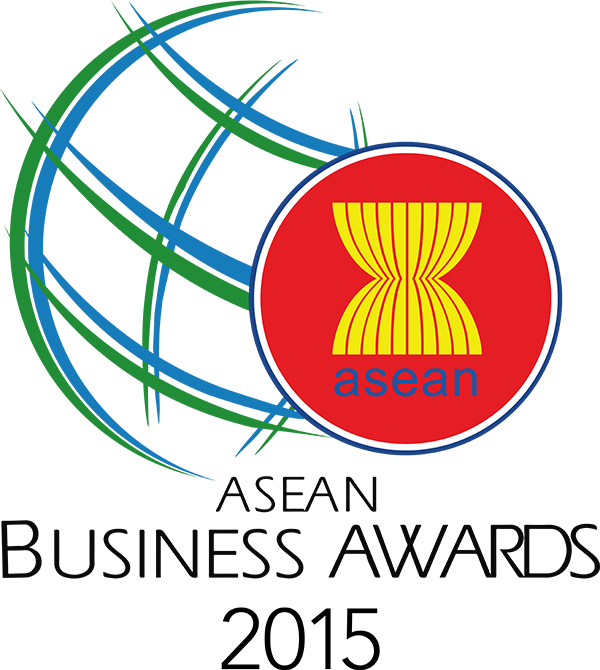 ASEAN Business Awards 2015 – SME Excellence in Innovation
Launched in 2007, the ASEAN Business Awards recognises enterprises that have contributed to the growth and prosperity of the ASEAN economy. It has the dual objectives of recognising outstanding ASEAN enterprises, and serves as a platform to spread information concerning the ASEAN Economic Community (AEC). It also brings to the spotlight promising ASEAN small and medium-sized enterprises (SMEs) that have the potential of becoming global economic players.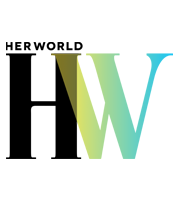 Her World Magazine – Woman of The Year 2016
We are so proud of our founder, Anne Tham, who was nominated as Her World Magazine's Woman of the Year in 2016. She's always taught ACE Students to have the courage to give something a go and put themselves out there. It's awesome that we have a fearless leader and teacher who walks the talk and has gone on to pioneer and reinvent the future of education.
Fun facts:
Other Awards and Recognition:
SME 100 Fast Moving Companies award 2014.
Category: Education
EY Entrepreneur of the Year
Top 3 Nominee (Women Category)
"Best of e-Learning" at the APICTA Taipei 2016 out of 17 participating countries
ChemCaper: Act I 
"Best of e-Learning" at the MSC Malaysia APICTA 2016 Award
ChemCaper: Act I 
ChemCaper was the recipient of "Most Meaningful Play" 
IMGA International Mobile Gaming Awards South East Asia 2016.
Circle of Excellence®
Hall of Fame
IMGA Global 2017 Press 
Nominee
Telstra Business Women's Award, Australia
Asia region finalists